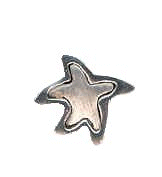 MARRAKECH 2003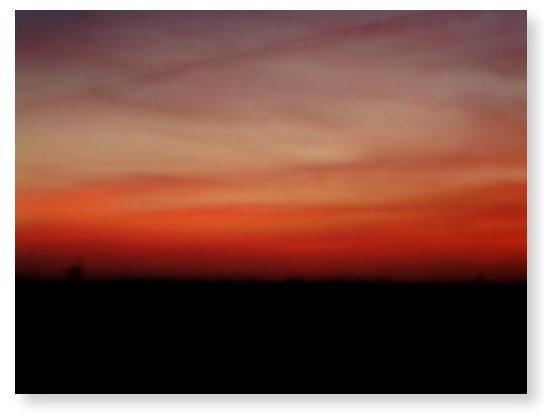 I've chosen some of the pictures that I took in and around Marrakech that I feel
best show the amazing light, colours and atmosphere of Morocco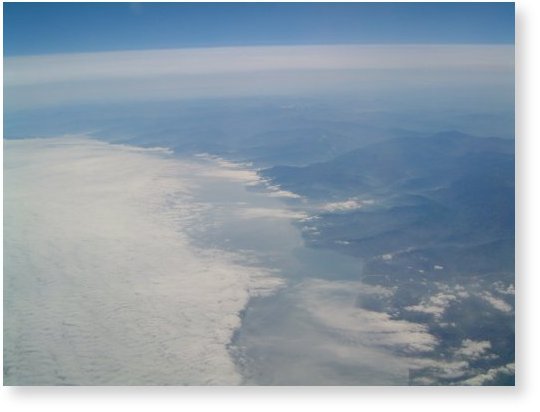 A view of the north African coast taken from the plane


The snow capped Atlas Mountains distantly beyond the palm trees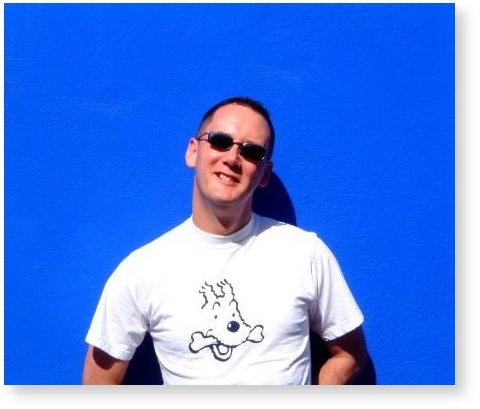 Posing against the bright blue wall of Yves St Laurents house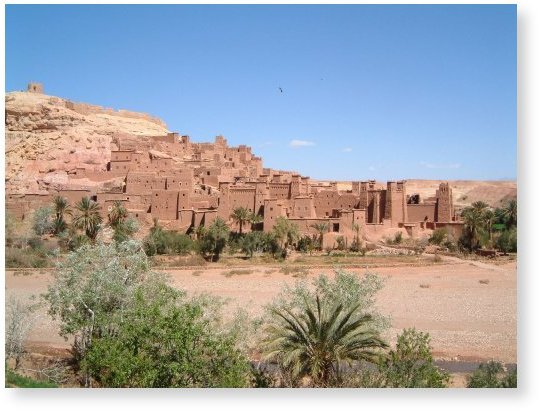 The medieval fortress of Ait Benhaddou where the movie
'Lawrence Of Arabia' was filmed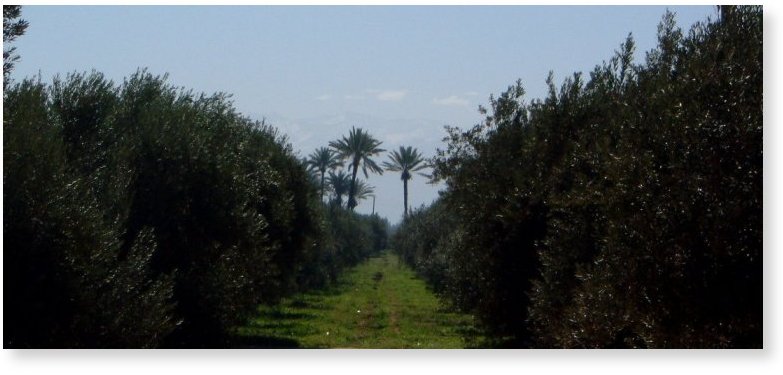 The Atlas Mountains seen through an olive grove and palm trees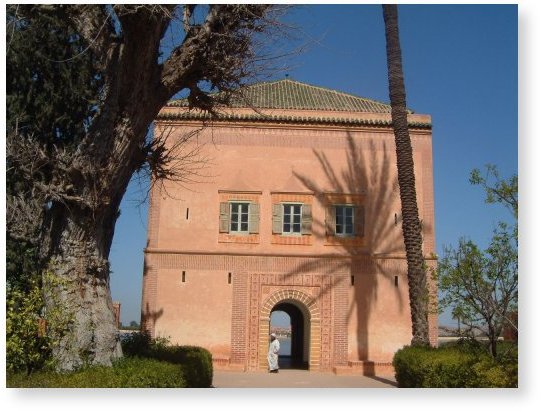 The Morrocan in this picture babbled at me in French and then expected
payment for being such a useful guide!!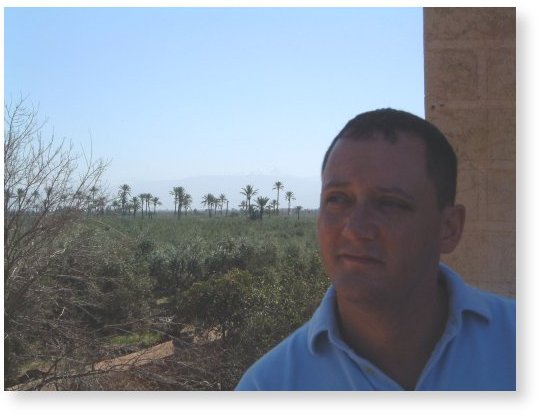 Pondering on whether to have cous cous or cous cous for lunch!
I eventually decided on cous cous.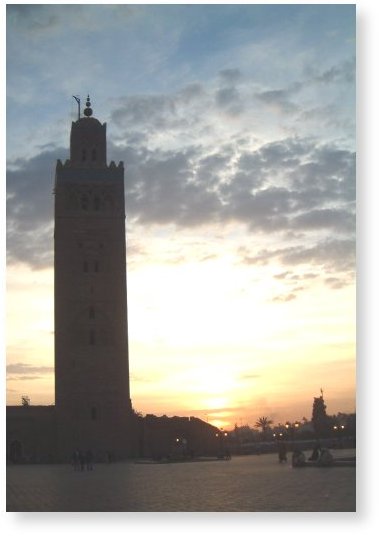 The Koutobia Mosque, in the centre of Marrakech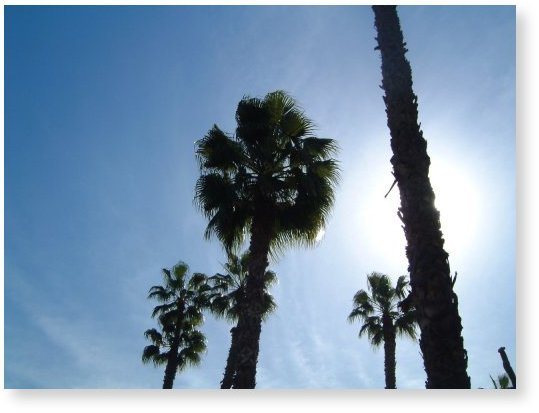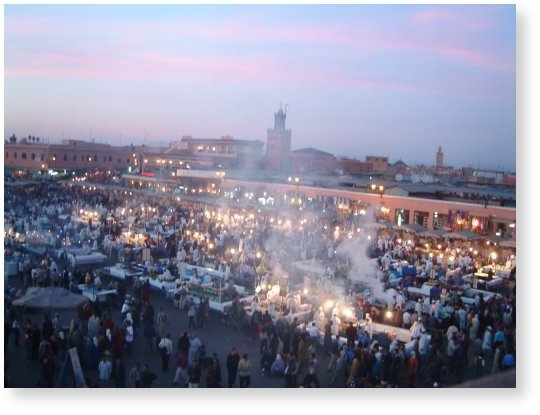 Place Jemaa El Fna, the centre of Marrakech. The food stalls
sell a multitude of gastronomic delights including sheeps head..Mmmm!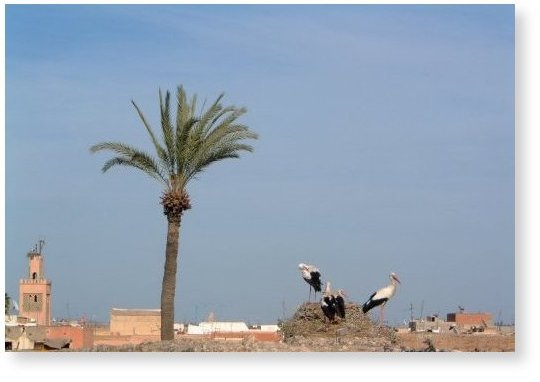 Across the rooftops of Marrakech where the storks live undisturbed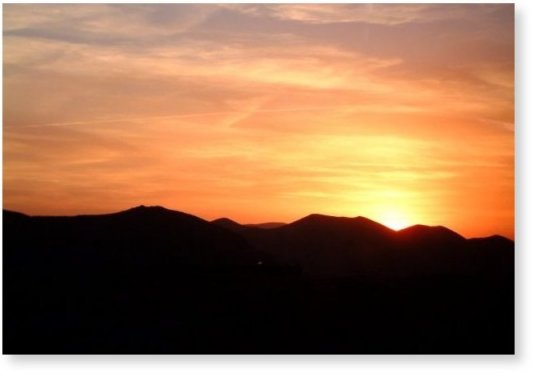 Sunset over the Atlas Mountains